The Revolution has begun...

The year was 1920 and quite by accident john fargginay, a Parisian butcher discovered the ability to dramatically elevate his customer's mood with a secret recipe blending 11 popular pure essential oils with the essence of...bacon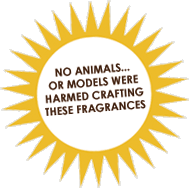 Bacon Gold

Product Description:

bacōn Gold is designed for women & men.  A common question, does this fragrance really smell like bacon?  The answer is yes & no.  Our Gold formula offers a memorable sizzling citrus aroma with an ever so slight hint of bacon and the fun… is in finding it.  This artisanal Gold formula is lovingly crafted with a pure essential oil blend of mandarin, bergamot, grapefruit, lemon, nutmeg, pimento berry, black pepper & a touch of sweet, a smidgen of savory, and one pinch of Bacon salty goodness.  What are you waiting for?  Available while supplies last.
Product Reviews -

4.5

/5 from

19

reviews Write A Review
1

5

stars by out of Erin on June 20th 2011
Bacon Gold
Pros: Smells very nice. Don't smell as much of the bacon scent as I do with the Classic. More of a citrus smell for sure. Of the two scents, this one is the more feminine.
Cons: Wish the scent lasted longer. I apply it and within a few hours, the smell is gone.
2

5

stars by out of cindytfromAZ on May 9th 2011
Bacon Gold
Pros: I ordered the gold and it was ok, not my favorite.
Cons: it was not great.
3

5

stars by out of BelindaNY on May 7th 2011
Bacon Gold
Pros: I was surprised how nice it smells
Cons: nothing
4

5

stars by out of jinna on May 3rd 2011
Bacon Gold
Pros: I ordered THE CLASSIC and I must say i bought it for the joke factor but have worn it quite a few times. Its a pretty great smelling.
Cons: none
5

5

stars by out of Ronnie Napoli on April 7th 2011
Bacon Gold
Pros: The cat is out of the bag people! This is my secret to getting all the ladies when I go out. I use a combo of Bacon Gold and Cool Water by Davidoff and let's just say, I have to fight the ladies off.
Cons: Waking up covered in b*tches