The Revolution has begun...

The year was 1920 and quite by accident john fargginay, a Parisian butcher discovered the ability to dramatically elevate his customer's mood with a secret recipe blending 11 popular pure essential oils with the essence of...bacon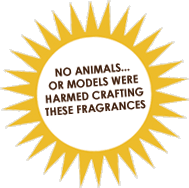 Bacon Classic - Groupon

Product Description:

bacōn Classic is designed for men and women.  A common question, does this fragrance really smell like bacon?  The answer is yes & no.  Our Classic formula is a sophisticated spicy maple fragrance with just a hint of bacon and the fun… is in finding it.  This artisanal Classic formula is lovingly crafted with the pure essential oil blend of bergamot, orange, lime, grapefruit, black pepper, cedar wood, vetiver, guaiacwood and two pinches of Bacon salty goodness.  What on earth could you be waiting for?  Available while supplies last.