The Revolution has begun...

The year was 1920 and quite by accident john fargginay, a Parisian butcher discovered the ability to dramatically elevate his customer's mood with a secret recipe blending 11 popular pure essential oils with the essence of...bacon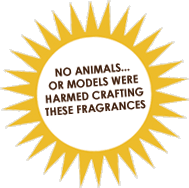 Bacon Classic

Product Description:

bacōn Classic is designed for men and women.  A common question, does this fragrance really smell like bacon?  The answer is yes & no.  Our Classic formula is a sophisticated spicy maple fragrance with just a hint of bacon and the fun… is in finding it.  This artisanal Classic formula is lovingly crafted with the pure essential oil blend of bergamot, orange, lime, grapefruit, black pepper, cedar wood, vetiver, guaiacwood and two pinches of Bacon salty goodness.  What on earth could you be waiting for?  Available while supplies last.
Product Reviews -

4.4

/5 from

25

reviews Write A Review
1





5

stars by out of rich

on November 26th 2012

Bacon Classic

Pros: i got bacon for my niece who is not old enough to know the power of bacon. hope her and her family have a good time with it

Cons: i will not be there to share in the fun
2





5

stars by out of Baconeaterrrr

on December 15th 2011

Bacon Classic

Pros: Talk about deeeeelicious! Im thinking of frying it in a pan with my actual bacon for extra flavor!!

Cons: Conssss? That's nonsense.
3





5

stars by out of janiceklein

on August 24th 2011

Bacon Classic

Pros: Really not what I expected at all. A nice surprise and a present my husband is still having a bunch of fun with. My neigbor just order a bottle too!

Cons: none
4





5

stars by out of Erin

on June 20th 2011

Bacon Classic

Pros: Smells very nice. Light yet just the right amount of bacon scent. All the notes blend very well together. The Bacon Classic, even though aimed as being the manly scent of the two, it is very unisex and could work for either.

Cons: Wish the scent lasted longer. I apply it and within a few hours I can't smell it anymore.
5





5

stars by out of sammyfromNY

on May 8th 2011

Bacon Classic

Pros: mail arrived today and my wife and I have been having a hoot with this all night. The packaging is great and the cologne is way better than expected. Super duper cool and would recommend.

Cons: We should have bought the other one too.