The Revolution has begun...

The year was 1920 and quite by accident john fargginay, a Parisian butcher discovered the ability to dramatically elevate his customer's mood with a secret recipe blending 11 popular pure essential oils with the essence of...bacon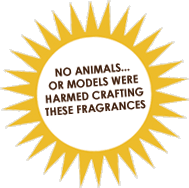 Bacon Classic

Product Description:

bacōn Classic is designed for men and women.  A common question, does this fragrance really smell like bacon?  The answer is yes & no.  Our Classic formula is a sophisticated spicy maple fragrance with just a hint of bacon and the fun… is in finding it.  This artisanal Classic formula is lovingly crafted with the pure essential oil blend of bergamot, orange, lime, grapefruit, black pepper, cedar wood, vetiver, guaiacwood and two pinches of Bacon salty goodness.  What on earth could you be waiting for?  Available while supplies last.
Product Reviews -

4.4

/5 from

25

reviews Write A Review
1





5

stars by out of Jeralyn

on February 24th 2011

Bacon Classic

Pros: I bought a bottle for my husband who loves bacon more than most anything. This was his favorite gift and it smells pretty great. This cologne actually smells nicer than the one he wears now and he makes a big production out of him wearing it with all his buddies. Overall, a great gift!

Cons: None, he loves it.
2





5

stars by out of Strike Lucky

on March 2nd 2011

Bacon Classic

Pros: My woman wanted me to buy a new cologne and since I'm not a big fan of smelling like a girl I was excited when I stumbled upon bacon. It smells great! Now she's happy & I'm happy.

Cons: There should be a bacon body wash!
3





5

stars by out of Peter

on March 2nd 2011

Bacon Classic

Pros: Got it as a gag gift at a recent office party & It's been on my desk ever since! People are constantly trying it out.. so I may need to buy more soon!

Cons: Who doesn't like bacon?
4





5

stars by out of GoodSon

on March 2nd 2011

Bacon Classic

Pros: My dad loves bacon & funny things. I love my dad. I bought my dad Bacōn. My Dad loves me more.

Cons: I don't like bacon as much as my dad.
5





5

stars by out of STU

on March 2nd 2011

Bacon Classic

Pros: Words can't describe how much I love this! What a great novelty gift

Cons: ?