The Revolution has begun...

The year was 1920 and quite by accident john fargginay, a Parisian butcher discovered the ability to dramatically elevate his customer's mood with a secret recipe blending 11 popular pure essential oils with the essence of...bacon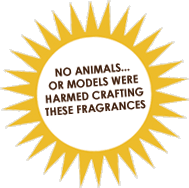 Bacon Gold

Product Description:

bacōn Gold is designed for women & men.  A common question, does this fragrance really smell like bacon?  The answer is yes & no.  Our Gold formula offers a memorable sizzling citrus aroma with an ever so slight hint of bacon and the fun… is in finding it.  This artisanal Gold formula is lovingly crafted with a pure essential oil blend of mandarin, bergamot, grapefruit, lemon, nutmeg, pimento berry, black pepper & a touch of sweet, a smidgen of savory, and one pinch of Bacon salty goodness.  What are you waiting for?  Available while supplies last.
Product Reviews -

4.5

/5 from

19

reviews Write A Review
1





5

stars by out of Ginny Hankel

on February 16th 2011

Bacon Gold

Pros: My husband loves bacon more than me I think ;) Well maybe that was a exaggeration but I could not wait to give him bacon cologne for his birthday. When he opened it he laughed a huge belly laugh and has been joking around about it every morning since. It was the perfect gift and it actually smells great. It was the perfect gift for my sweety!
2





5

stars by out of jrozzi

on February 21st 2011

Bacon Gold

Pros: This product smells great!

Cons: None
3





5

stars by out of T-Kery

on February 24th 2011

Bacon Gold

Pros: my lady grew up in Iowa and she loves bacon. When the guy next to my cubicle told me about this I knew I had to buy it for her. I thought it would just smell like bacon but it smells good. Not that bacon does not smell good, it does, but I was expecting something different. End of story, she loves it. I recommend.

Cons: i had to pay express shipping because i'm too dumb to plan ahead.
4





5

stars by out of Amber

on March 2nd 2011

Bacon Gold

Pros: Okay, I was definitely skeptical when I heard about this product and if nothing else thought it was a scam or novelty item, but surprisingly it's fantastic. Never thought I'd be spraying a bacon scent on my body, but you barely recognize it with the other luxurious notes overlying the bacon. I've also gotten a few winks from the men folk when I've been wearing it. Who knew? Buy this product!

Cons: nada
5





5

stars by out of Tommy J.

on March 2nd 2011

Bacon Gold

Pros: I got this as a birthday gift from a friend (he always finds the coolest things) and what can I say?... BEST GIFT EVER!! And yeah, I smell awesome too!

Cons: NONE!