The Revolution has begun...

The year was 1920 and quite by accident john fargginay, a Parisian butcher discovered the ability to dramatically elevate his customer's mood with a secret recipe blending 11 popular pure essential oils with the essence of...bacon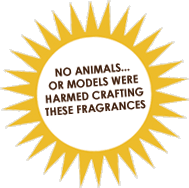 Our People
John Fargginay was a salt of the earth kind of guy and the ladies loved him; a true gentleman you could always depend on. John's legacy lives on in the staff and secret recipes at fargginay, Inc. Our people are our greatest asset and we live each day in service to the memory and legend of John Fargginay.
Contact
Fargginay, Inc.
General Questions:
info@fargginay.com
Affiliate Inquiries:
affiliate@fargginay.com
Wholesale Inquiries:
wholesale@fargginay.com
Accounting Inquiries:
accounting@fargginay.com
Media Inquiries:
media@fargginay.com
Sponsorship Inquiries:
sponsorship@fargginay.com
Shipping Address:
1743 W. Division St., Suite 300
Chicago, IL 60622
Mailing Address:
P.O. Box 220650
Chicago, IL 60622
Corporate Offices:
312-869-2587