The Revolution has begun...

The year was 1920 and quite by accident john fargginay, a Parisian butcher discovered the ability to dramatically elevate his customer's mood with a secret recipe blending 11 popular pure essential oils with the essence of...bacon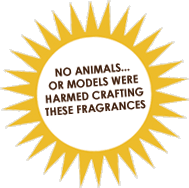 Welcome Groupon Customers
1) Please enter your Groupon Redemption Code(s) below and Proceed to Checkout.
2) Your Shopping Cart will automatically fill with your pre-purchased product. Complete your customer information.
3) Special Groupon pricing cannot be combined with other Fargginay offers or discounts.