The Revolution has begun...

The year was 1920 and quite by accident john fargginay, a Parisian butcher discovered the ability to dramatically elevate his customer's mood with a secret recipe blending 11 popular pure essential oils with the essence of...bacon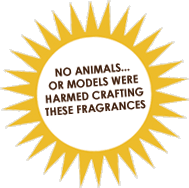 Q & A
Question: Are these products real?
Answer: Yes, indeed they are.  These are classically designed fragrances that use a traditional structure to create untraditional, artisanal gourmand-style scents.  These aromas are beautifully designed luxury fragrances crafted in the same manner as any professional fragrance you will find at high end retailers. 
Question:  Is there any part of any animal used in creating these fragrances?
Answer:  Absolutely not.  The essence of these fragrances are uniquely captured via a secret combination of extremely high quality, pure essential oils.
Question: Do these fragrances smell like bacon?
Answer: Yes and No. These are sophisticated aromas. There is a top, middle and bottom note. The essence of bacon is the bottom note. Hidden in just the right place. It's there alright, and the real fun's in finding it.
Question:  What do these fragrances smell like?
Answer:  They are astonishingly clean, sexy, visceral & luxurious - everything fragrances are supposed to be.
Question: Are these fragrances considered a cologne or perfume?
Answer: Each fragrance is designed for both men and women. Pick the scent that appeals to you and uncover a new level of awesome.
Question: What is the difference between bacōn Classic and bacōn Gold?
Answer: Each differ in many ways but bacōn Classic is best characterized as a spicy maple aroma and bacōn Gold, a memorable sizzling citrus. Both however offer the same potency of the secret formula.
Question: What popular essential oils are used in each secret formula?
Answer: bacōn Classic is brilliantly blended with bergamot, orange, lime, grapefruit, black pepper, cedar wood, vetiver & guaiacwood a dash of savory, 2 pinches' of salty goodness and the secret formula.
bacōn Gold is carefully crafted mandarin, bergamot, grapefruit, lemon, nutmeg, pimento berry & black pepper a touch of sweet, a smidgen of savory, a pinch of salty goodness and the secret formula.
Question: How long has this line been in development?
Answer: Fargginay, Inc. was founded almost 11 years ago. Born with the passion to uncover and resurrect one of the greatest legends of the early 20th century.
Question: Do you ever run out?
Answer: Yes, we do. Each batch is made by hand and the secret ingredients are not always in season. If we can't recreate the magic of the recipe due to lack of essential ingredients, we stop production. However, we do offer a wait list when our stock is gone. First come, first serve and even movie stars and politicians have to wait their turn, just like everybody else.
Question: Where can I buy it?
Answer: www.fargginay.com and soon - high quality retailers across the planet.
Question: Is there really a secret ingrediant/formula and who owns the rights to it?
Answer: Yes there is a secret ingredient and formula.  Fargginay, Inc. and our board of directors have invested a small fortune bank rolling the research, interviews, payoffs, formulation and packaging for these products. We own the trade mark rights to the name bacon for fragrances in the US and the European Union. We have a kick ass attorney named Bruno and have been known to deploy hired goons to protect John Fargginay's Secret Formula.
Question: What's next?
Answer: Wouldn't you like to know. Stay tuned for more life enhancing products. Join the revolution by signing up for our eblast on the home page. We not only welcome, but encourage ideas from the people we touch. In John we trust. Scent by the gods. Email jfl@fargginay.com